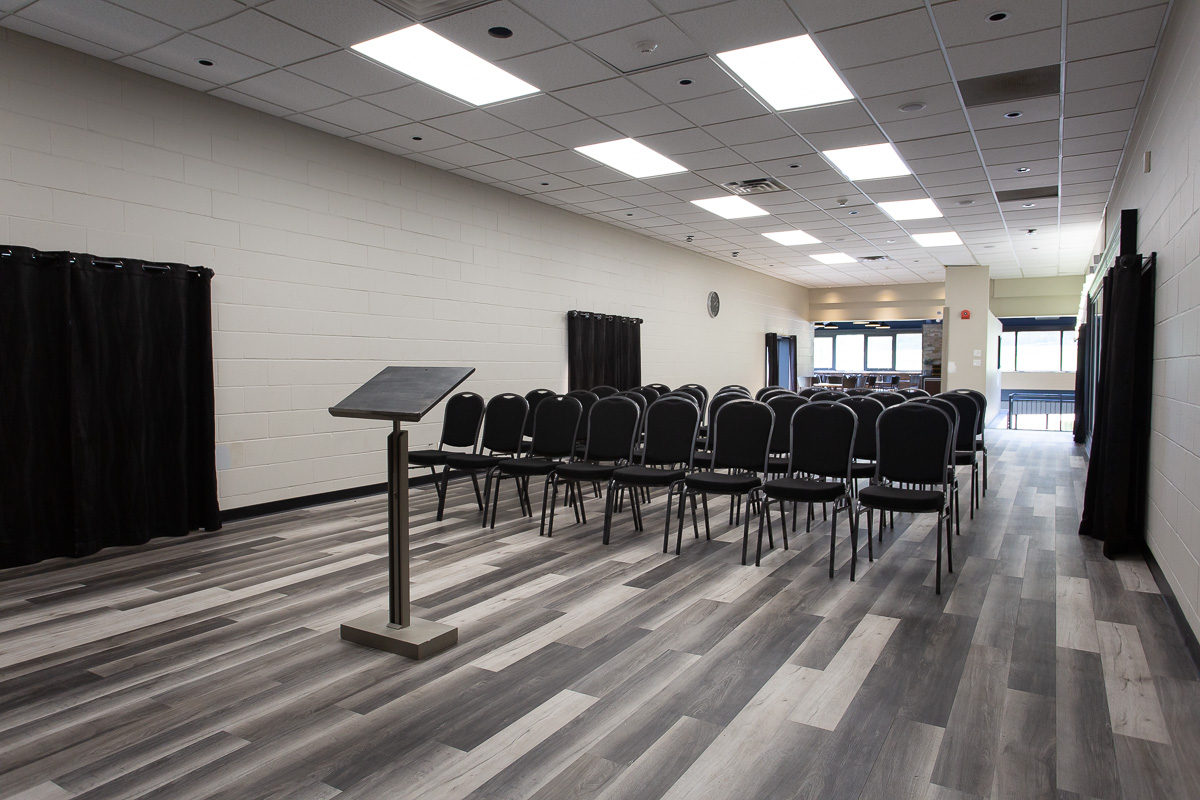 This comfortable space, located on the upper floor of the gym, is an excellent alternative for smaller groups or for breakout sessions.
The open area provides ample room for seating, as well as easy access to bathrooms.
In addition, there is an inviting café-style space with cozy round tables and seating that offer a welcome place for conversation.
Meals and snacks may be served directly to groups opting to use this space for retreats.