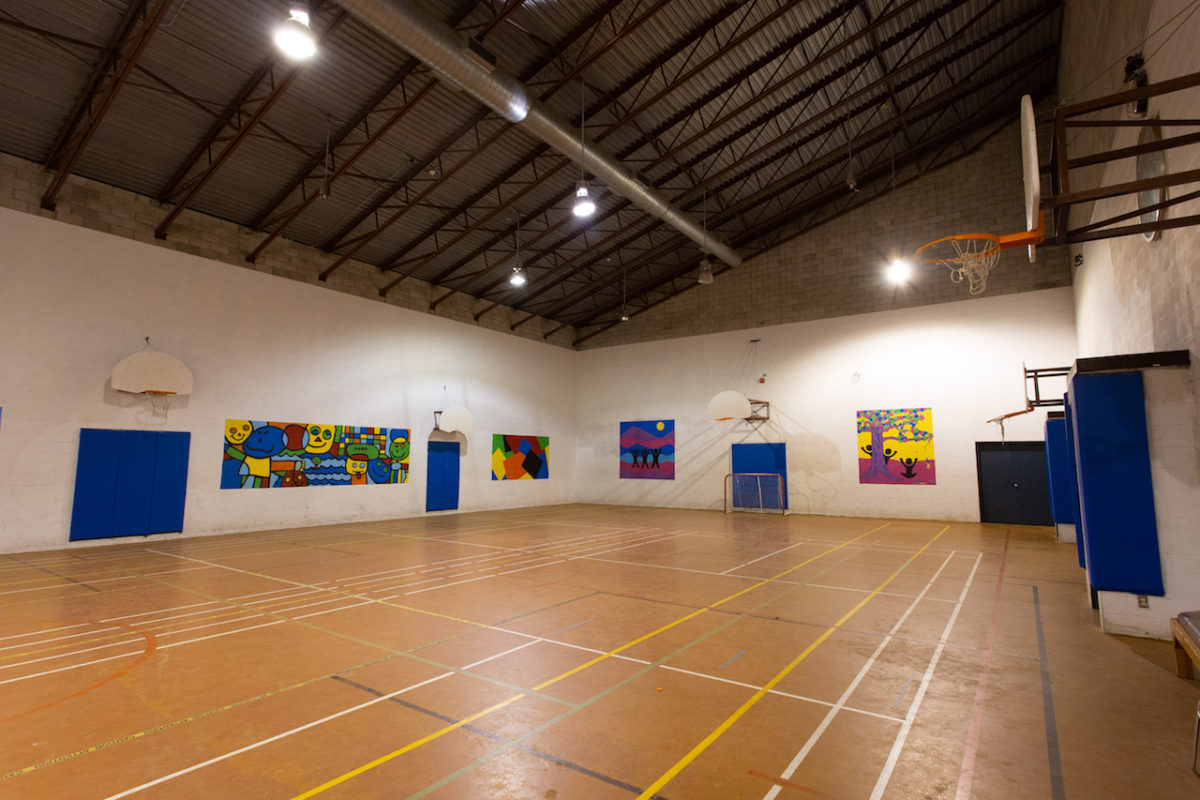 Upper Canada Camp has a regulation size indoor gymnasium that is heated and air-conditioned for comfortable use throughout the year.
A wide variety of sports equipment is available for use in the inventory room. The gym floor is lined with courts for basketball, volleyball, badminton, tennis, indoor soccer, floor hockey and other activities.
The gym has separate change rooms and washrooms, as well as a large main lobby area for gatherings and quiet study.