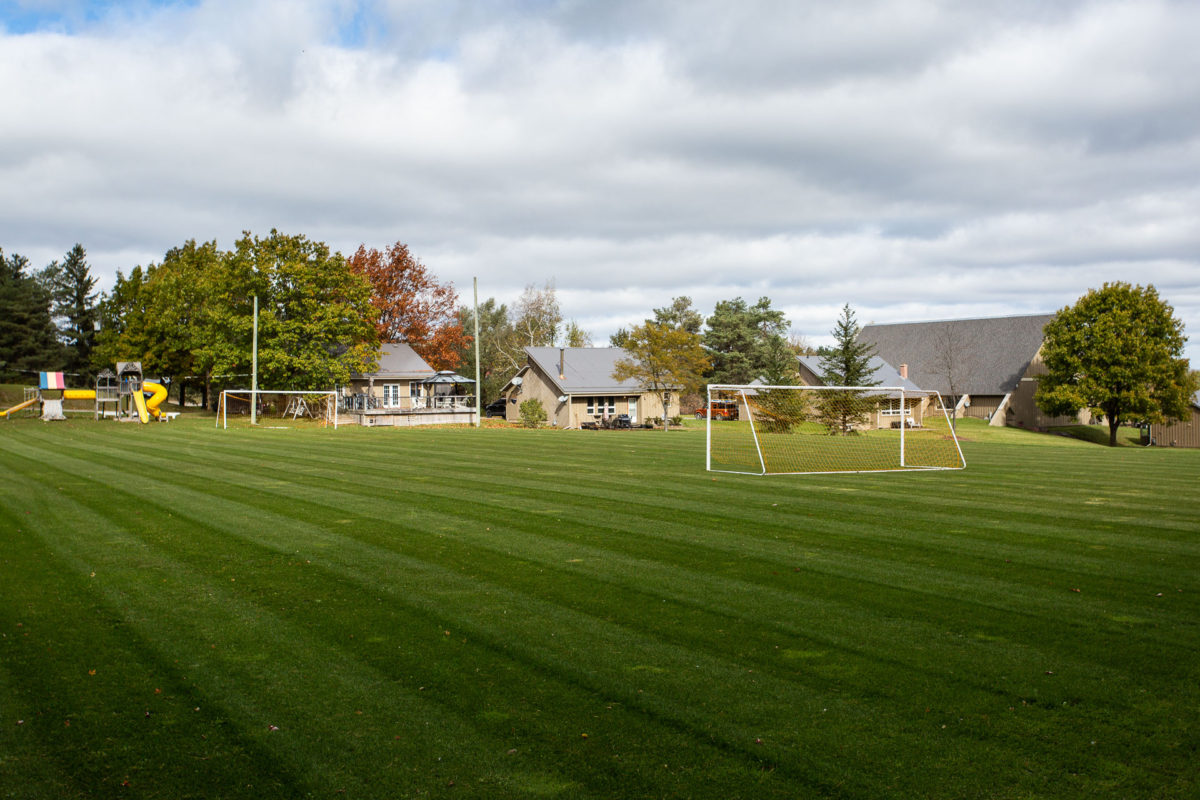 Several large sports fields, including a soccer field and a baseball diamond, offer an exciting option for group recreation at Upper Canada Camp.
The soccer field is graded and fully irrigated, keeping it in excellent condition throughout the summer, and include two goals with netting. This is also an excellent location for large group games of any variety.
A full baseball diamond is located by the waterfront, with a backstop and gravel infield.